SUSU(好芻), a new project by Ikkyu Nakajima (The vocalist from tricot and Jenny High) and Kanji Yamamoto(The songwriter and guitarist for The Cigavettes, sunsite, and Benlou), has released a 5-song mini-album, Gakkari..
Gakkari. features a daydream-like sound production with plenty of delay and reverb, melody lines with a hint of oriental flavor, and Nakajima's cute and somewhat sensual vocals are quite impactful. Their unique world view, with elements of dream pop/city pop/vaporwave, is the result of a chemical reaction created by the meeting of these two artists.
INTERVIEW:SUSU(好芻)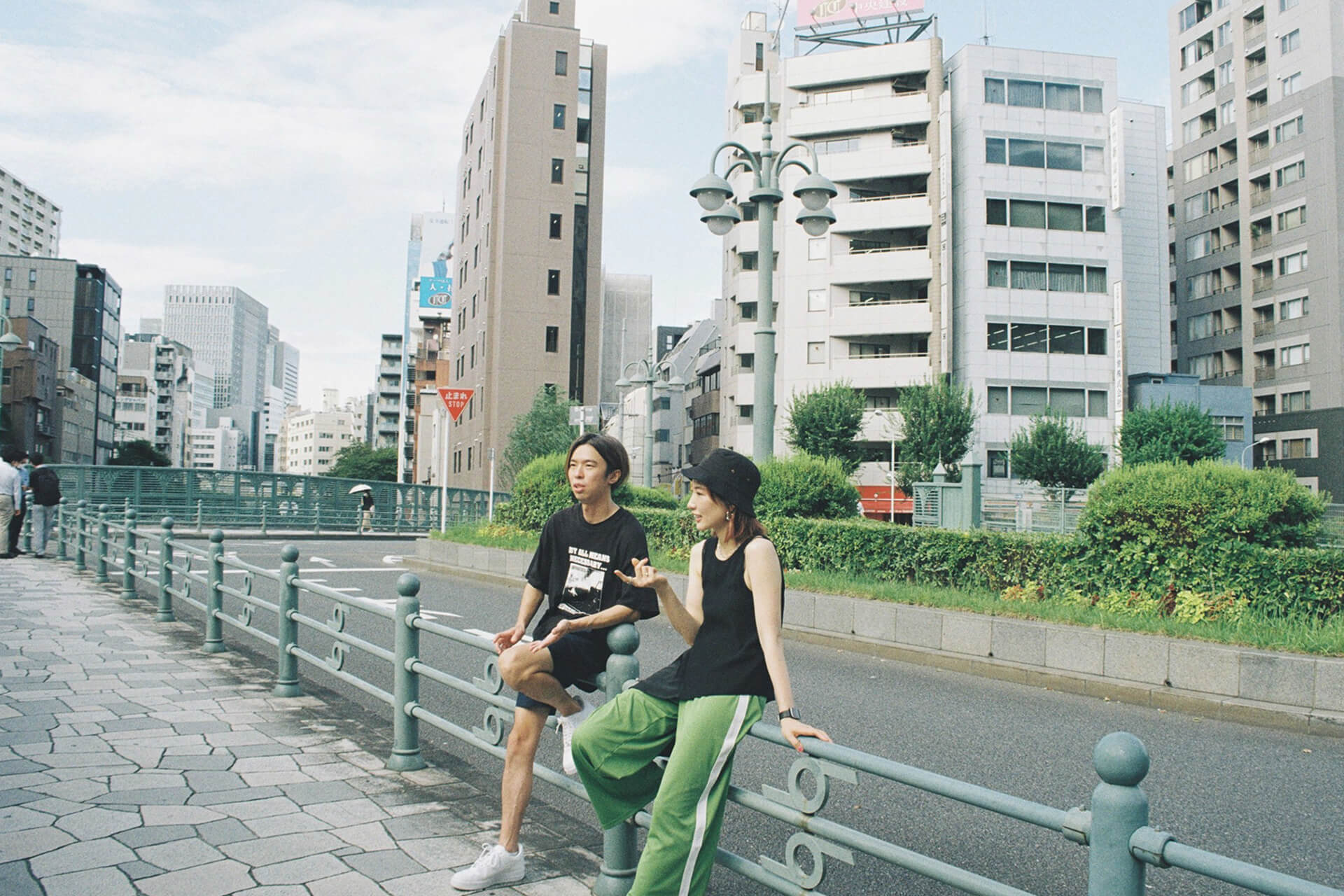 ──First of all, could you tell us how this project was started?
Nakajima: I recall we, Kanji-san and I, were having dinner together at the beginning of last year, and we joined forces… how did that happen again?
Yamamoto: I've been having tea and dinner with Ikkyu-san on a regular basis, and of course we have met on work as well. Every time we met, we would say something to the effect of, "It would be nice if we could do something together," or something like that, but it seemed like we never actually said it [Laughs]. But we had done one song before, right? The one about wandering around Shinjuku late at night.
Nakajima: Oh, that was for my solo work [Laughs]. Rather soon after we said, "Let's do it," and you sent me a demo that later became Blue Boat. As I recall, I sent it back with a vocal track on it right away.
Yamamoto: Yes, that's right. I also quickly made the first demo that would later become YES. When I heard the melody and vocals that Ikkyu-san sent me, I thought, "This is it, this is the one!!"
Nakajima: Soon after that, tricot left its previous management and I became occupied with all the things we now had to do ourselves. tricot became like self-management for about a year and a half, and I had a lot of responsibilities besides music, so I left it alone. But things finally seemed to settle down, so I asked Kanji-san, "Are we still on for that thing?"
Yamamoto: Actually, I had already received the terms of the contract from the label when we first got together. Then, some time later in the year, I received a LINE message from Ikkyu-san. That was around March, I think. From there, the project was completed in almost no time at all [Laughs].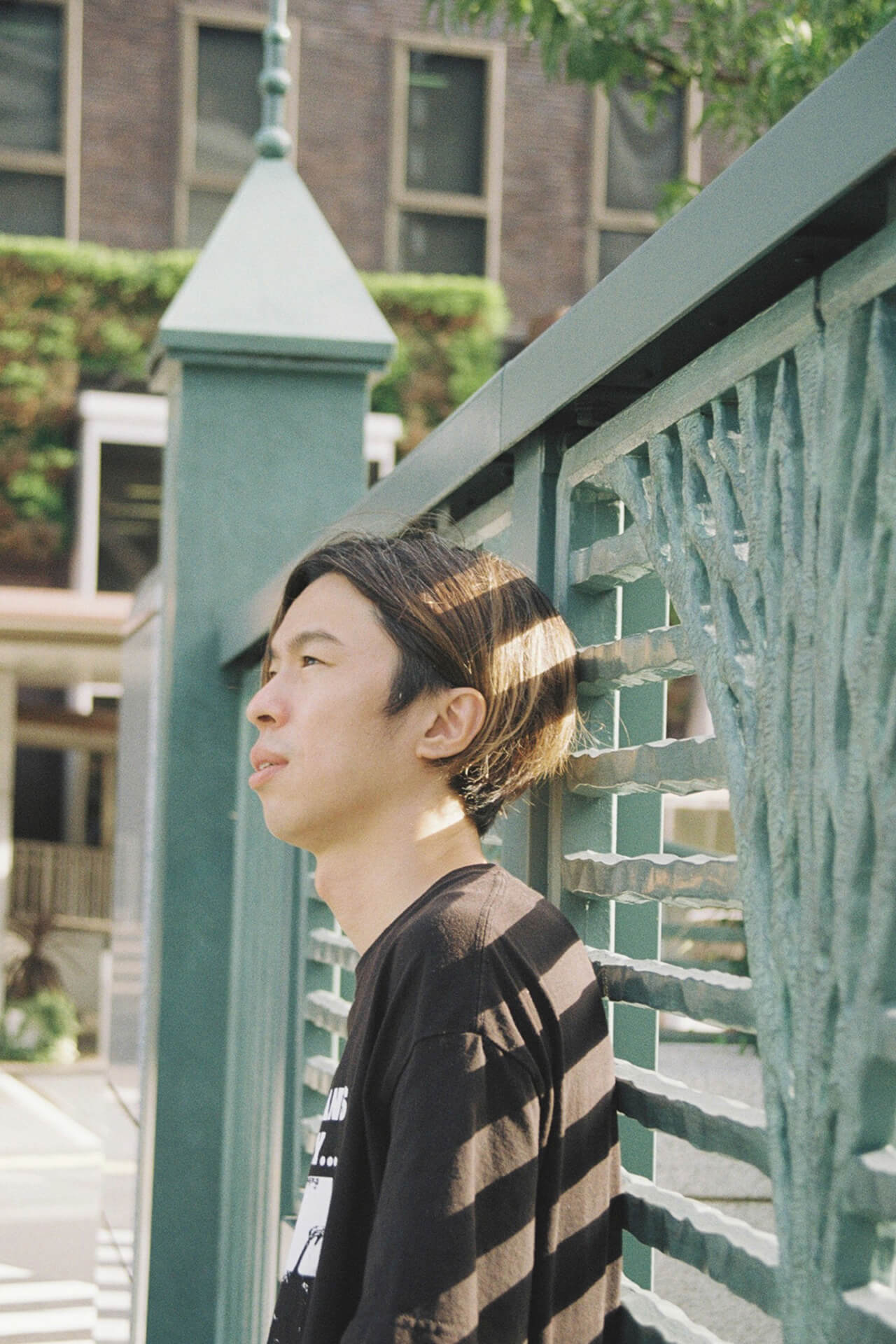 ──How did you two meet in the first place?
Nakajima: I don't remember how many years ago, but when Kanji-san was doing support guitar for BOOM BOOM SATELLITES, tricot was invited to perform for a two-man show and played in Osaka and Nagoya. Also, Yoko-san (Yoko Fukuda), who was playing drums for BOOM BOOM SATELLITES at that time, had also played drums for tricot as well.
Yamamoto: I didn't know that.
Nakajima: So tricot and BOOM BOOM SATELLITES had been in contact through that, but Kanji-san and I became good friends at the afterparty, right? I was still living in Kansai at the time, but after I moved to Tokyo, we started hanging out more. That is how we began interacting with each other. You even accompanied me when I went to buy a guitar, isn't that right?
Yamamoto: Yeah, that time with Yoshida-kun(Yusuke Yoshida, drummer of tricot) too. Ikkyu-san is of course a wonderful singer and songwriter, but while I wanted her to continue doing what she's doing, I had an idea in my mind like, "I want her to try this or that," and I wanted to work on it together.
Nakajima: When I first decided to do a solo project, I offered to have Kanji-san play the guitar. That was the first time we played music together for "work". After that, I got extremely busy and didn't have time to do my own solo work, but I had always wanted to continue because I thought that if I could express a part of myself that was neither Jenny High nor tricot through this project, and if it was with Kanji-san, I would be extremely happy. He said he would even make the track for me, and all I had to do was put my part on top. Easy! [Laughs] Because he is a person I can trust 100% musically, I feel like I can just leave it to him.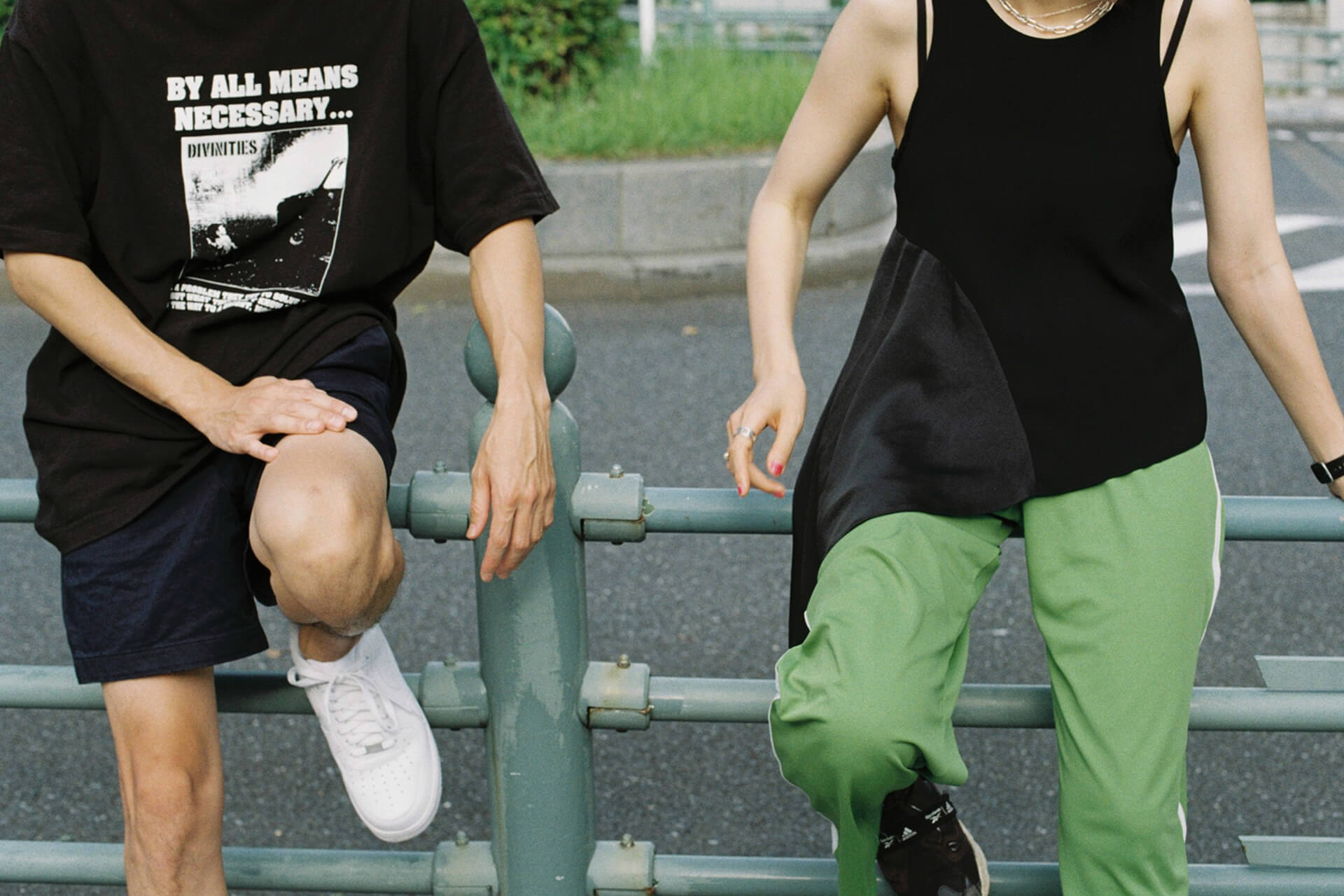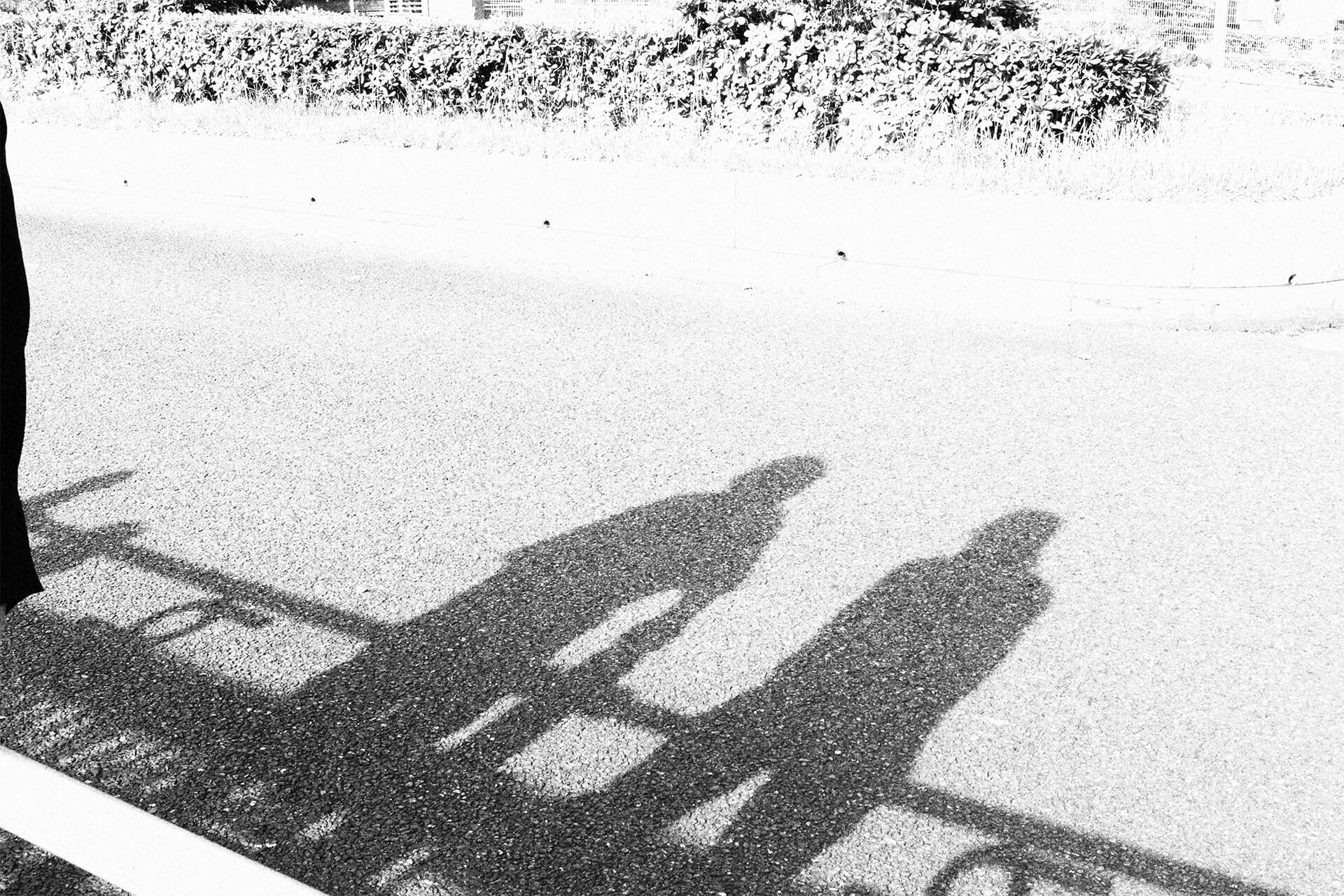 ──I imagine you must have been very motivated to start a new project while both of you are extremely busy.
Yamamoto: At first, we were joking and saying things like, "We're aiming to become the Enon Kawatani of Japan's 'Reiwa Era'." I wanted people to think, "These guys are doing so much at once."
Nakajima: Hahaha.
──How did you go about the songwriting process?
Yamamoto: At first I asked Ikkyu-san, "Do you have anything particular you want to do in mind?", and she sent me about 20 K-POP songs. Not only that, she sent me the links for each song one by one, not all together in a playlist, so it took me some time to check them all [Laughs]. I also like K-POP music, but I thought it would be difficult to use it as a reference …… K-POP is difficult, right? [Laughs]
──You two are both into K-POP.
Nakajima: I started out with BLACKPINK, and now I'm really into Kepler.
Yamamoto: Really heavy stuff, yeah? I'm more into TWICE, Soul/R&B, and Kayokyoku stuff. So I said, "Let's forget about K-POP for a while." [Laughs]
──Blue boat has a bit of a vaporwave or city pop feel to it, doesn't it?
Yamamoto: Ikkyu-san sent me some non-K-Pop songs as references as well and I found the one I liked. I used it as a reference and made it into Blue boat with my own chord progression I often use. The so-called "Dream Pop" feel wasn't something I was trying to achieve, but it gradually became a part of my work.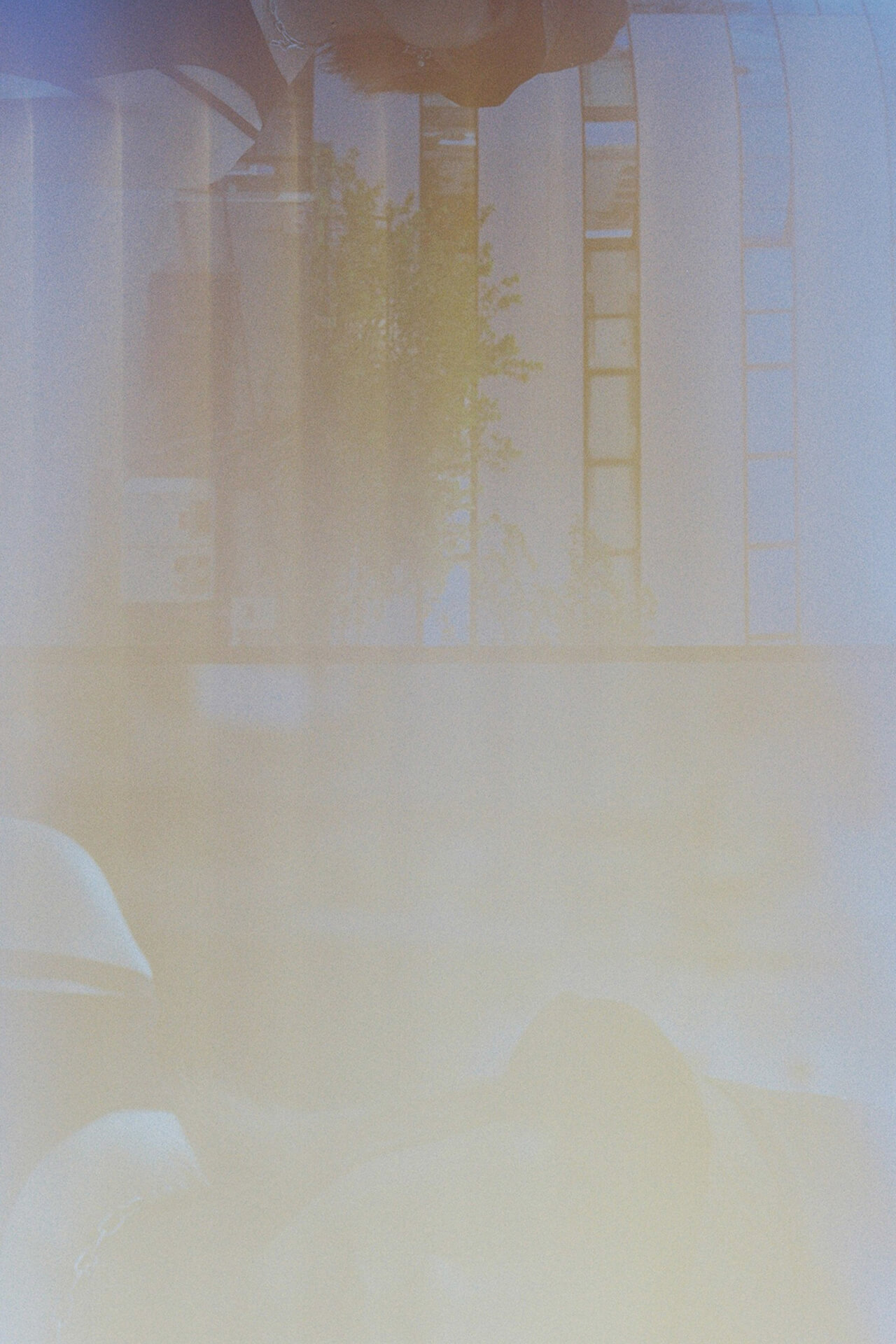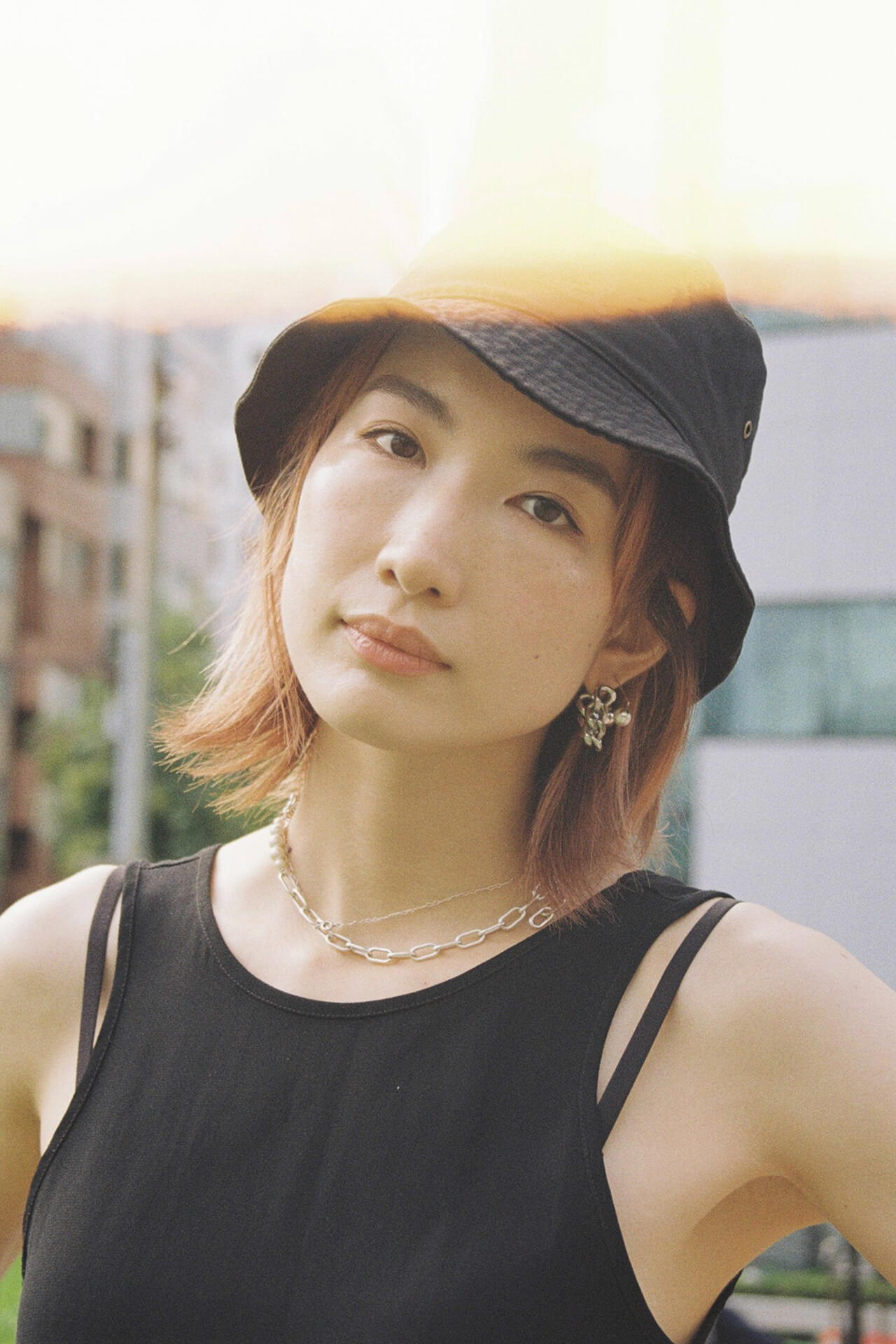 ──By the way, what kind of songs other than K-POP did you send to Kanji-san?
Nakajima: Tune-Yards, which I have always liked. I tend to like a relatively tight and minimal sound. Of course, I think there was a Dream-Pop kind of song in there too. Not a link to streamings or anything, but there was a video from Instagram of a sexy woman singing [Laughs], and that was kinda Dream Pop, wasn't it?
Yamamoto: That's right [Laughs].
Nakajima: That person is a friend I met when I went on tour in the U.S. with tricot, but I had no idea she was doing music when I first met her. Later, I followed her on Instagram, and one day I saw a video of her playing synths, bass, guitar, and other instruments by herself. I really liked that. She doesn't put it on streamings or YouTube, and now that I think about it, she might only be seriously active on Instagram.
Yamamoto: We DM'd that person and asked, "Who's mixing this?" with Ikkyu-san's ~perfect English~ [Laughs]. I thought it would be more interesting to ask someone who is not a so-called "professional" to do it because sometimes that kind of touch can give a stronger taste to the finished product. It was very hard because of depreciation of the yen, though. The yen kept dropping until the moment we paid. I would wake up in the morning, look at the exchange rate, and think, "Oh, the dollar is going up again……." I never thought that I would be the one to suffer these kind of consequences.
──Did you make most of the songs together?
Yamamoto: We asked Emi Nishino to play the keyboard for two songs. But overall, I thought it would be better to make the songs sound more like programming than human playing. So from the initial demo stage to the final version, very little has changed. Except for Ikkyu-san's vocals and my guitar, which we re-recorded in the studio, the equipment and tones stay the same as in the first demo.
Nakajima: The only major change was in gakkari. This song had been neglected for a long time, but I liked it so much that I told Kanji-san about it, and he rearranged it for me.
Yamamoto: gakkari only had one chorus. To complete it, I had to make it longer, which was honestly a pain in the ass [Laughs]. So, once the chorus comes, the rest of the song repeats itself, and before you know it, it's over. Incidentally, I recently bought a new soft synth, and the synth sounds were created while I was having fun playing around with it.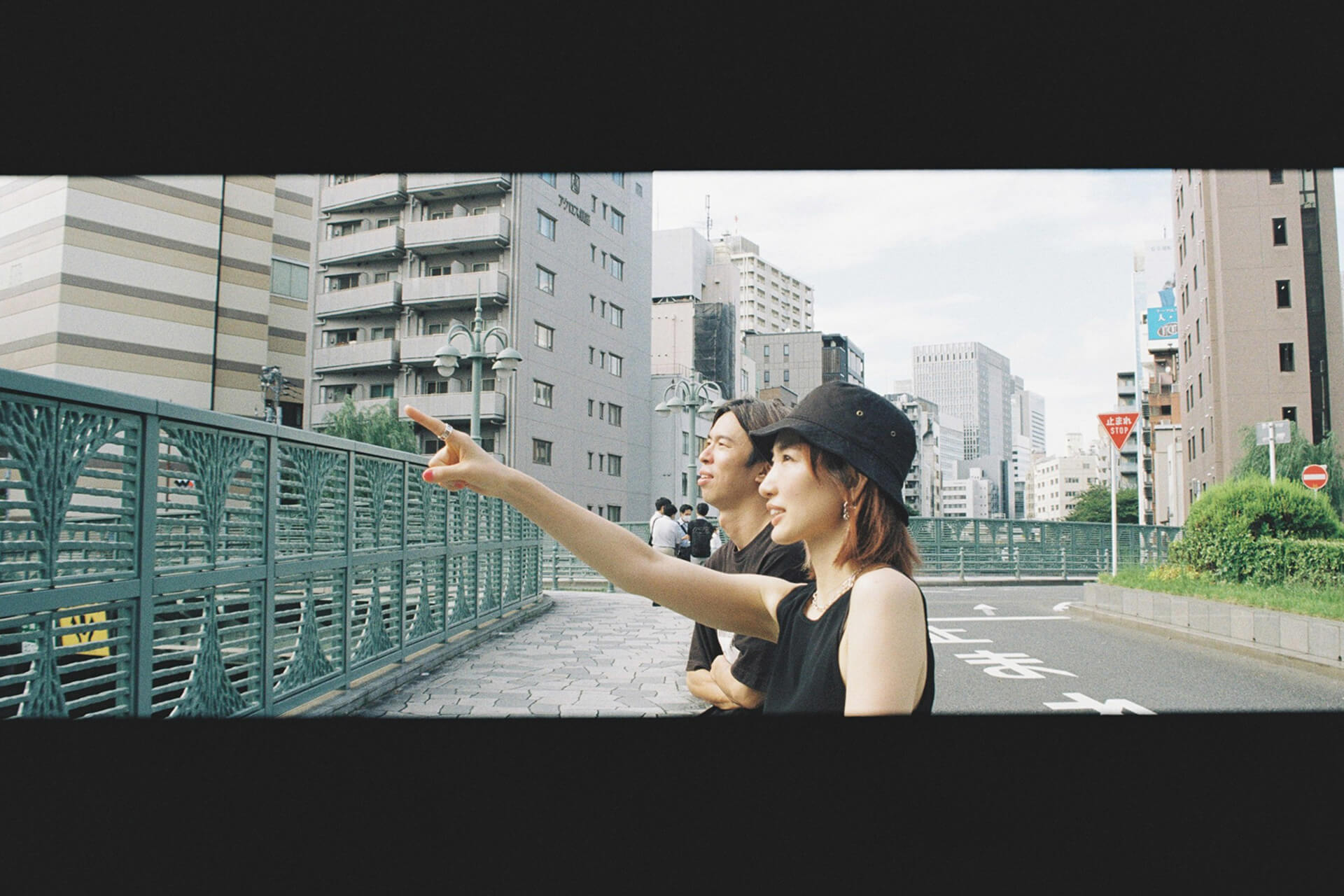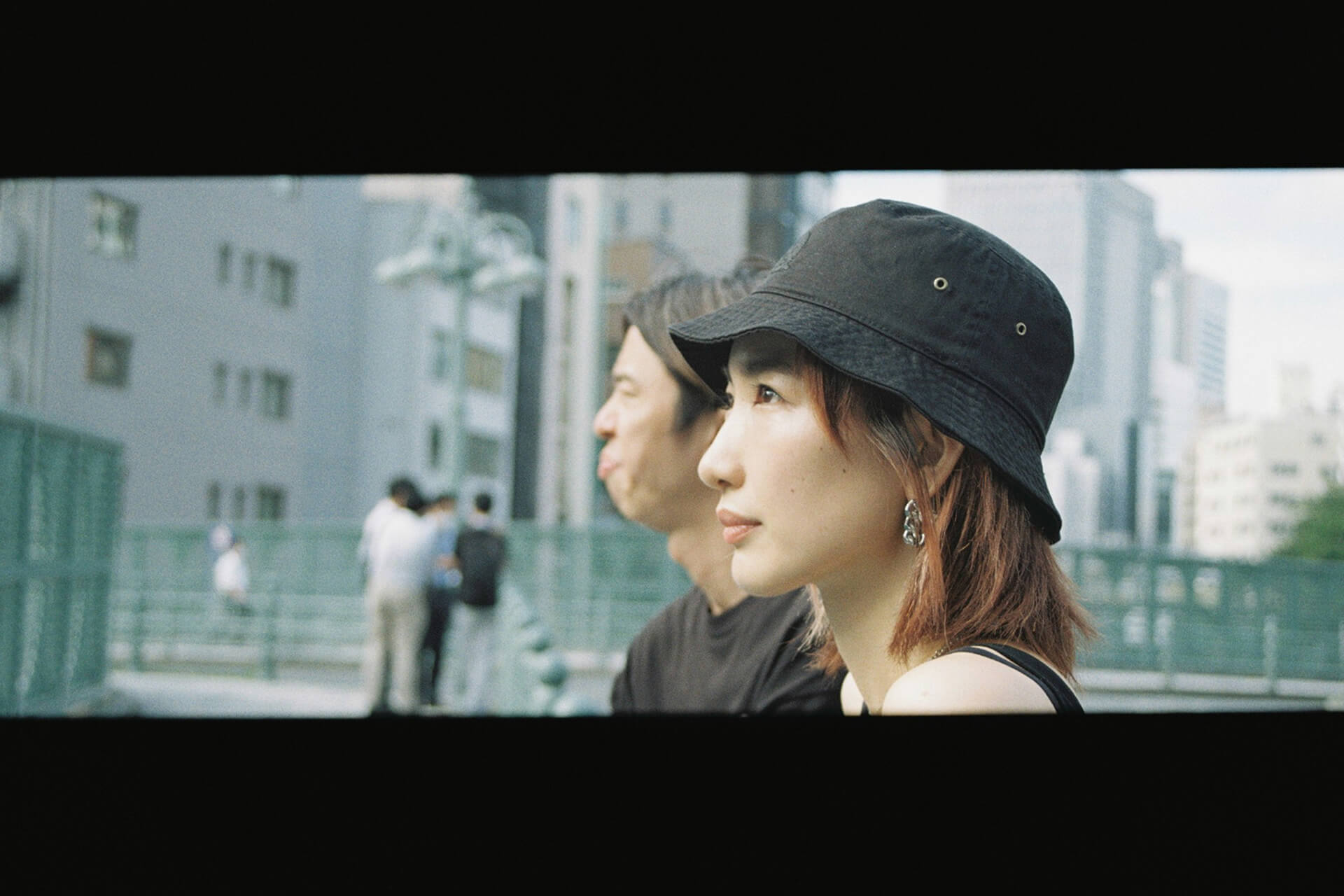 ──Were The Melody and lyrics written by Ikkyu-san?
Nakajima: Yes. But mostly Kanji-san created the whole tracks and I just put the melody on top of it. It was like, Kanji-san sent me the short demo first, I put the melody over it, then he completed the whole song structure, and I sang over it. The song was usually finished in about two turns.
──Night Market has a very elaborate chord progression.
Yamamoto: I used augmented chords for the first time in my life [Laughs]. That's the only song I've written recently. I've been working on this album for about a year now, so I'm totally a different person than I was when we first began working together.
Nakajima: I feel completely different now than I did a year ago.
Yamamoto: When we first started making the song, it was a simple oldies-like chord progression of regular triads with minor sixth added, but gradually I wanted to add tensions. Also, I had not used the synth bass much in the past, so I wanted to use it this time.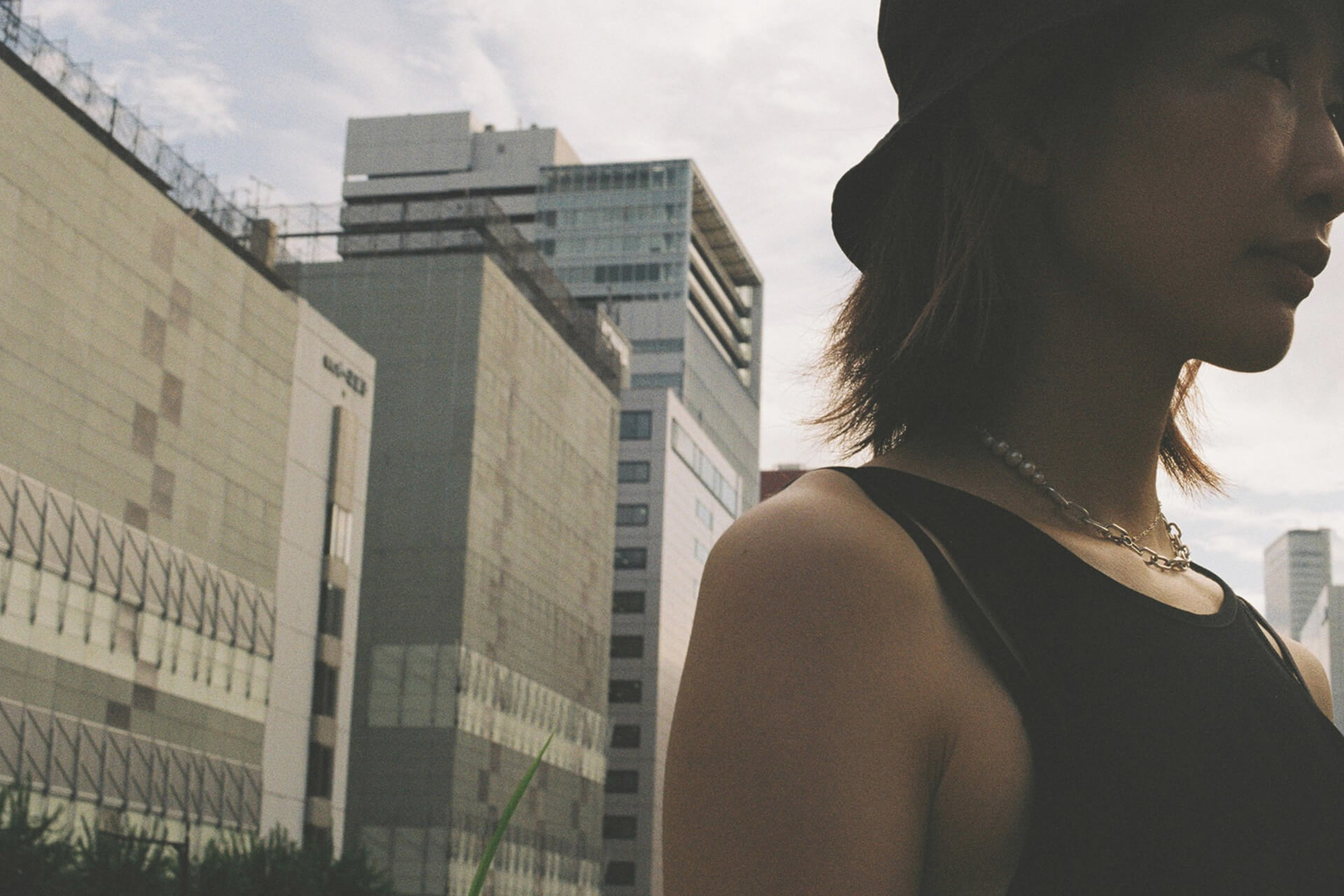 ──How did you go about writing the lyrics?
Nakajima: I tried not to take things too seriously for most of this project. I pretty much wrote gakkari with picking my nose the whole time, don't worry it's just a joke [Laughs]. But honestly, I don't think about anything at all. I just like the way the sound fits the words and the melody. I especially like the chorus.
Yamamoto: The chorus melody and lyrics are great.
Nakajima: I want it to be used on TikTok or something.
──[Laughs]How did you come up with the name of the project, "SUSU"?
Nakajima: We thought about it a LOT. I made a list of about 20 ideas with annotations like, "This has this meaning…" I showed it to Kanji-san and the staffs, and they both instantly said, "This is it!" My brand is called "SUSU." My solo project was also under the name "SUSU by Ikkyu Nakajima." I think that if I collaborate with brands in this way, this SUSU will become even more interesting.
Yamamoto: What is interesting is that the name "SUSU," the band's sound, and the atmosphere of "SUSU" are in perfect synch with each other.
Nakajima: A music video will be released soon, and I hope you will take a look at it because it is very interesting and has a great atmosphere, with many people wearing SUSU clothes. This is the team that uses music more freely than any other team I have been involved with. I am very happy to be able to be so deeply involved in the visual part of the project. I have already left most of the musical aspects to Kanji-san, so I would like to "piggy-back" on each other, making up for any shortcomings.
──How do you plan to develop SUSU in the future?
Nakajima: I want to have a lot of people listen to our music and earn money so I can move house[Laughs]. Also, if it sells absurdly well, I would like to be covered in brand-name products. It's a project that is riddled with desire.
Yamamoto: Even if it sells well, it'll probably only be enough for one more side dish [Laughs].
Nakajima: But I don't think there will be more side dishes unless the listeners also benefit from the enjoyment, so I want to devise ways to make the activities and the music itself more interesting so that they can enjoy a lot. Since I started this project in my 30s, I would like to invite members who are fun to be with, even if we expand overseas. Of course tricot is fun too! [Laughs]
Yamamoto: If we were to do a live concert overseas, I would like to stay there for five days and do one concert in the middle [Laughs]. I want to do it in a warm place. Hawaii, Guam, or New Caledonia would be nice.
Nakajima: In many ways, I want to have some room to spare. tricot does spirited activities and that's what attracts people, but I think this project should be in a different position from that.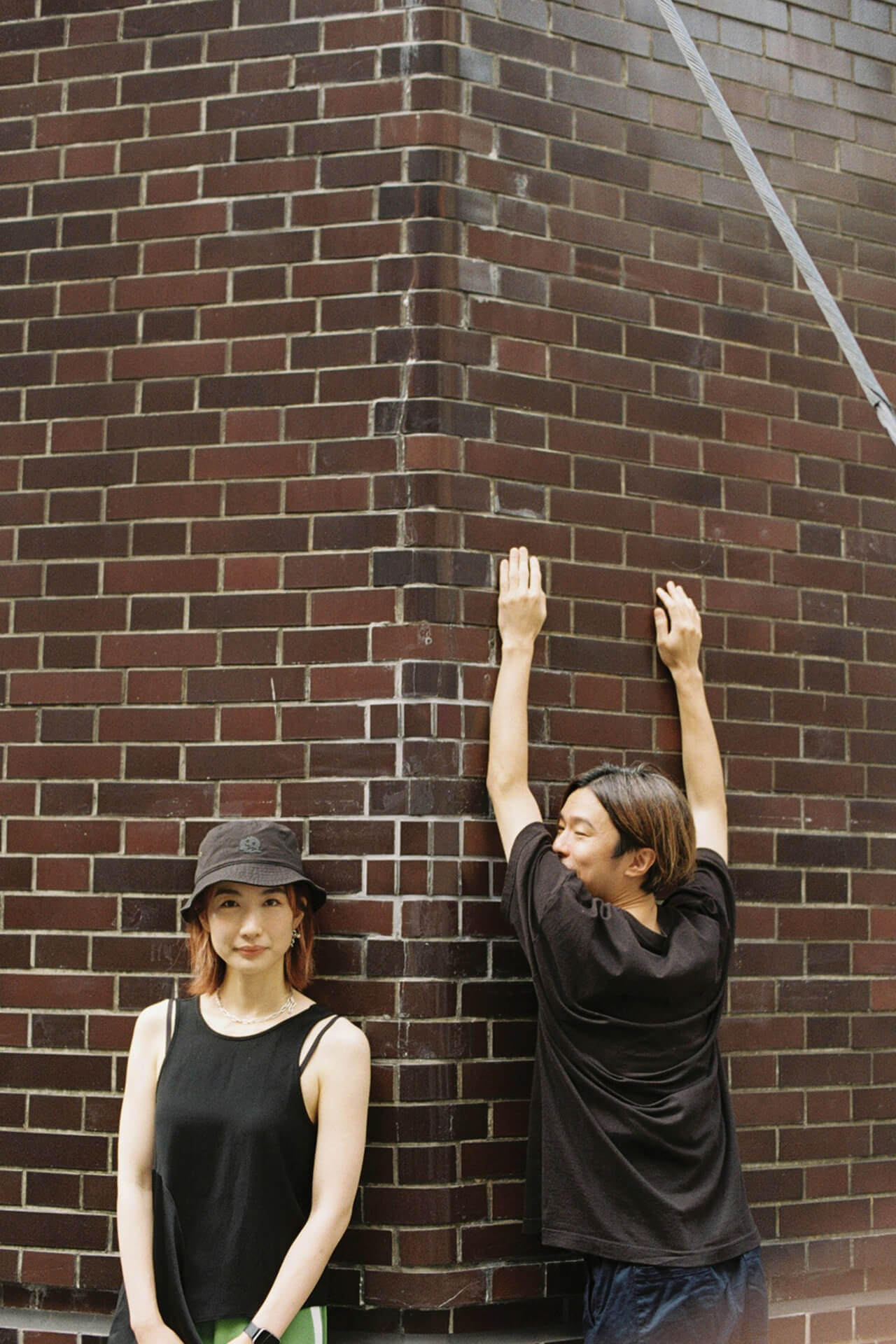 Interview, Text by Takanori Kuroda
Photo by Hana Yoshino
INFORMATION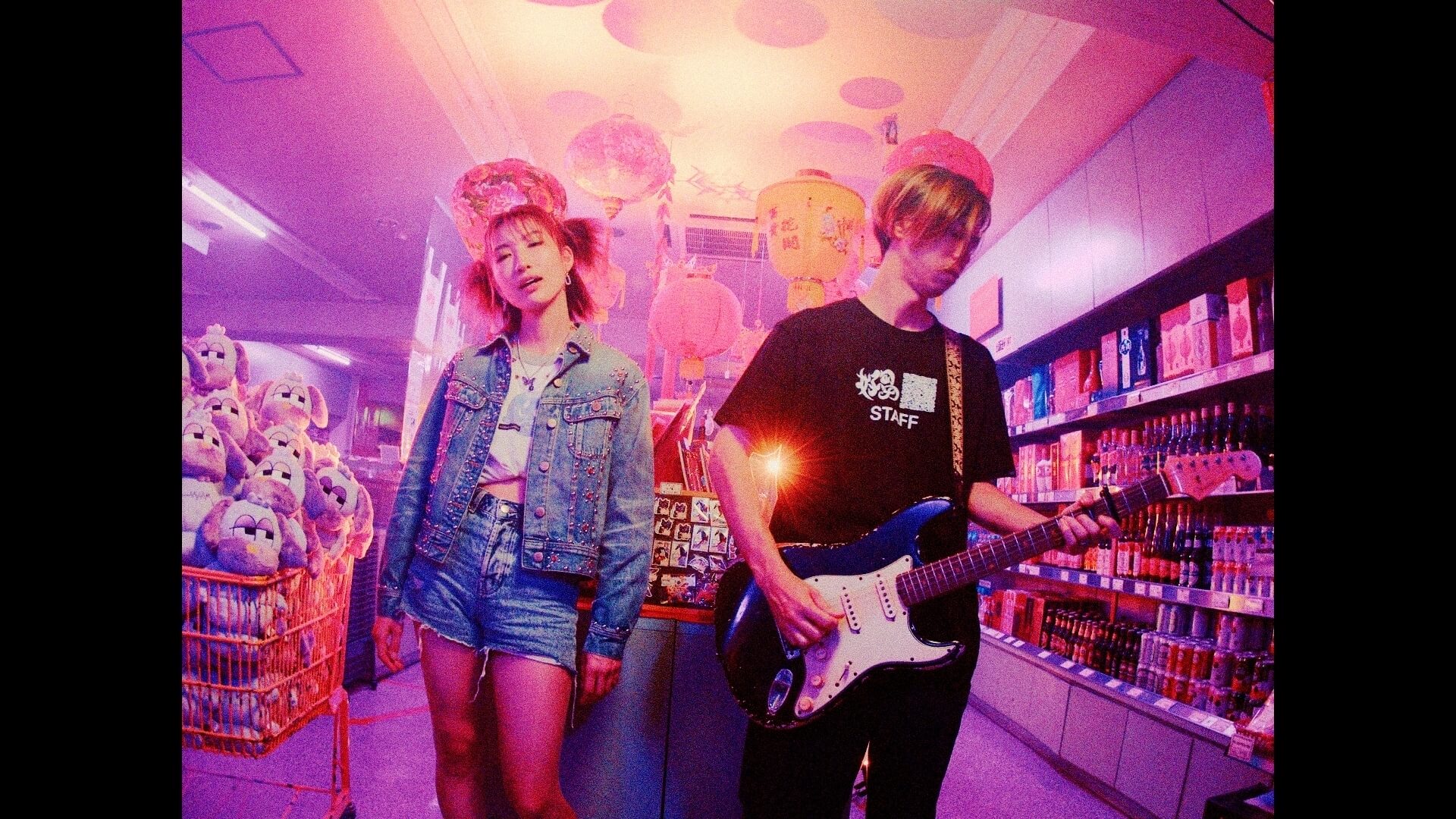 好芻
Vocal:Ikkyu. Nakajima
tricot/ジェニーハイ/SUSU by Ikkyu Nakajima
Instagram|Twitter
Guitar:Kanji Yamamoto
The Cigavettes / sunsite / Benlou etc…
Instagram|Twitter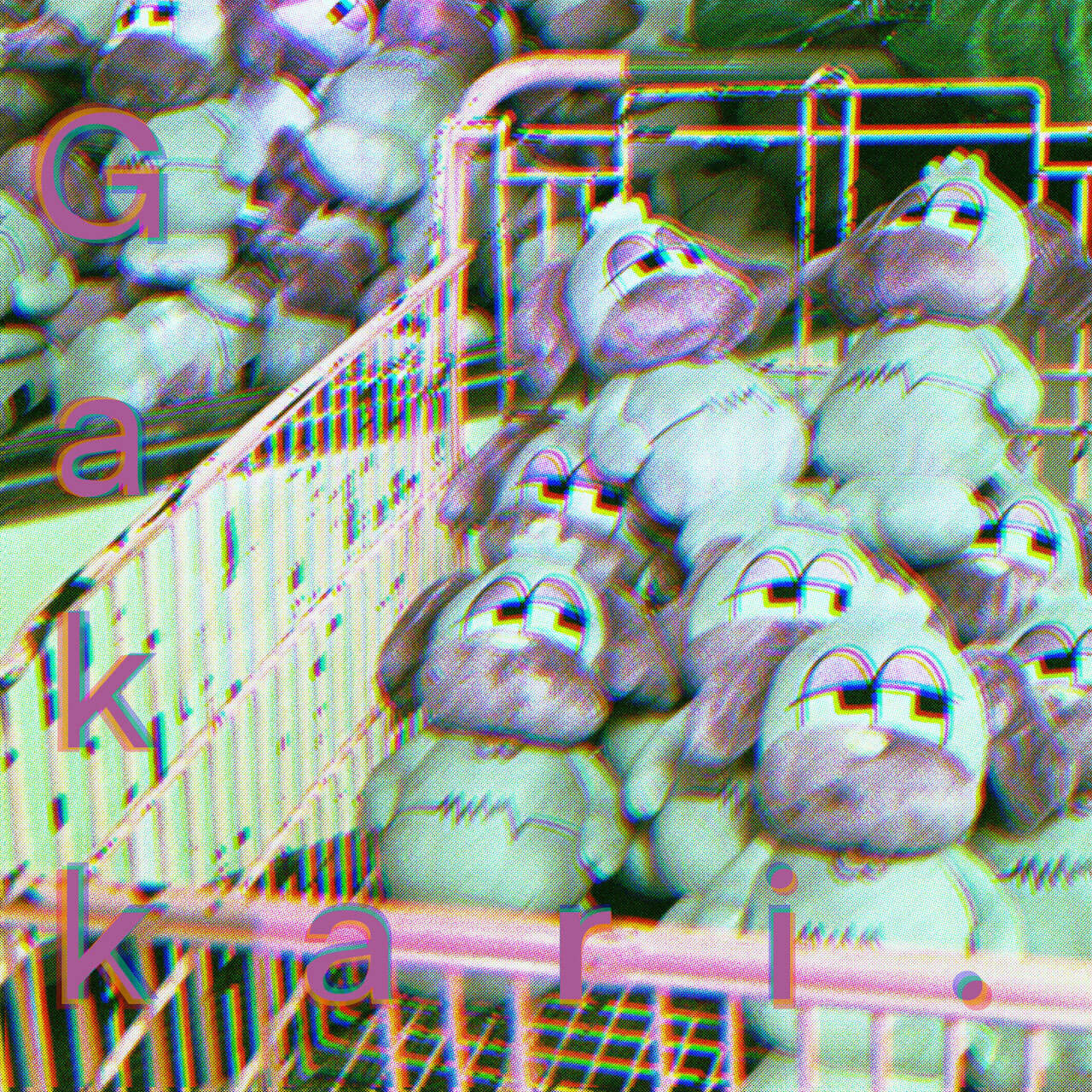 「Gakkari.」1st Mini Album
好芻
2022.09.21(水)
品番:FBAC-169 JAN:4582622504556
価格:\2,200(\2,000+税)
1.Blue boat
2.YES
3.Lonely
4.Gakkari
5.Night Market